Our Story
Founded in 1992 by Fred and Coral Davies, Stoney Creek Oil Products is based on the Davies family farm near Talbot, in Central Victoria - about two hours north-west of Melbourne.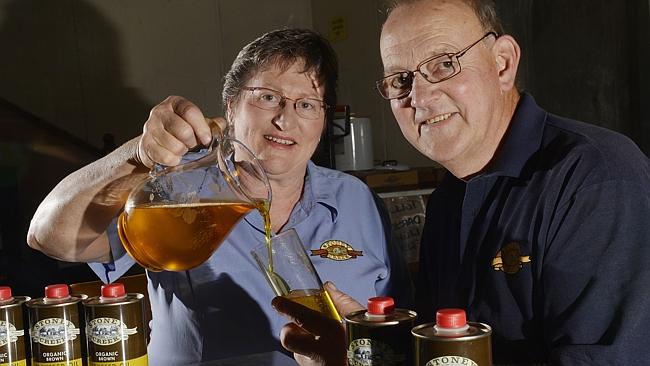 The family company originated as a value adding business on the fourth-generation farming property, to provide:
Organically-grown products to the health food market
Employment opportunities for the local community
Ongoing support for organic Australian farmers
Extensive market research in the early 1990's had revealed 95% of cold-pressed oils on the Australian market were imported, expensive and of unsuitable quality. This provided an environment favourable to the development of new products - particularly in the burgeoning Flaxseed market.
In response to demand for its products, Stoney Creek has recently expanded production capacity significantly, and is now a major processor of specialty edible oils in the Australian market.
The company is recognised as a market leader for premium quality, certified organic Flaxseed Oil, Meal and Flour.
Stoney Creek's unique cold-press method ensures:
Maximum freshness (due to small batch processing)
Superior taste (cold-pressing retains the inherent nutty flavour of flaxseed)
Absolute purity (oil is filtered only - nothing added, no further refining)
Stoney Creek continues to foster sustainable farming, and supports the rights of Australians to consume foods that are nutritious and not genetically modified. To that end, Stoney Creek now embraces minimum till and pasture cropping techniques, and stands proudly upon their commitment to their registered trade mark: Healthy Farm. Healthy Food.