Stoney Creek's New Look - Our New Meal Bags have arrived!
Date Posted:16 August 2023
I would like to share with you that I am making a few changes to our labelling. This is happening for several reasons, most importantly because the information on the labels changes regularly, from logos to seed origin.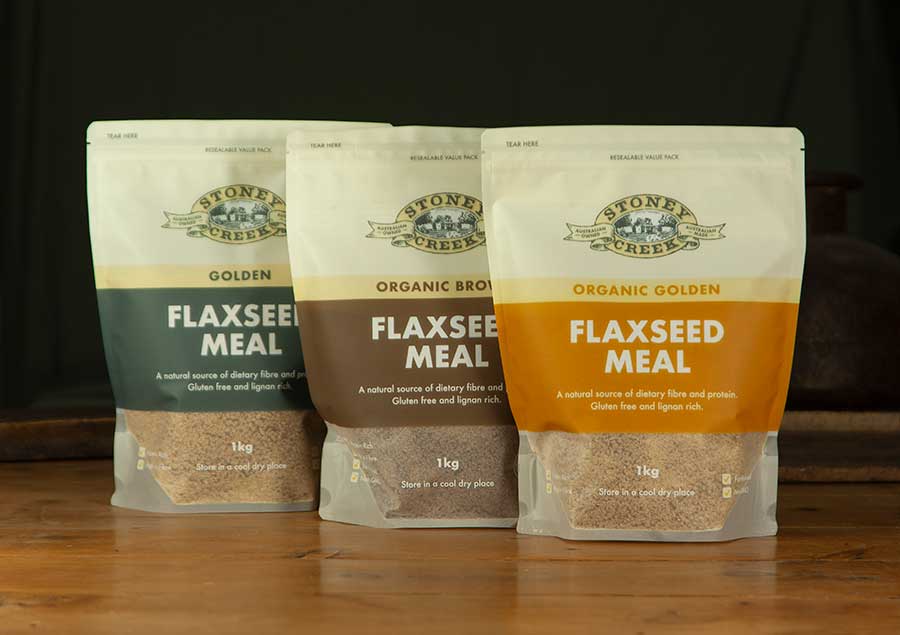 Historically, we have used little labels over the top of print to deliver the most recent information, but with such a turbulent time currently, we have almost ended up with more labels than print! Therefore, we are making some dramatic changes so that we can shift away from printed cans where possible and instead apply the one label, so that we can implement changes quickly as needed.
Our first exciting change has been in our Meal bags, with our resealable flower bags that were made offshore, being replaced with a new look resealable bag that is printed and made here in Victoria. These bags have had no change in the product inside, it is simply a change in the bag supplier, and I have changed the look with the help and guidance of our wonderful Graphic designer so that these bags will enhance our new Oil and Meal labels that are still to come.
Lisa Coates,
(Manager)