Flaxseed Banana Bread
Date Posted:6 June 2023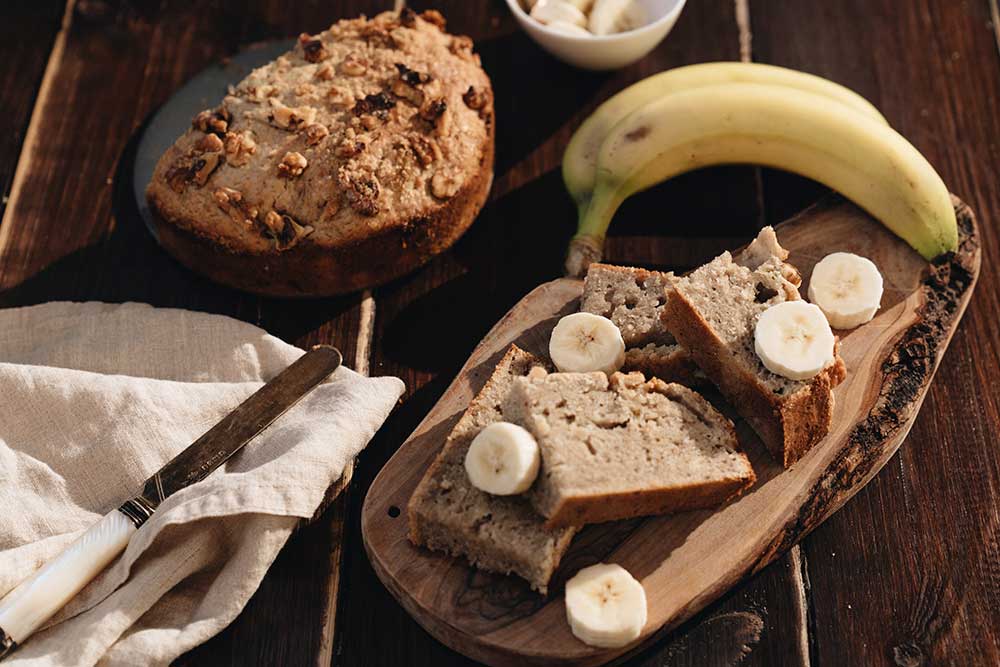 Flaxseed Banana Bread not only tastes great it also has several benefits and nutritional advantages. Flaxseed flour generally helps retain moisture in baked goods, resulting in a tender texture.
Ingredients
1 1/2 cups flaxseed flour
1 teaspoon baking powder
1/2 teaspoon baking soda
1/2 teaspoon cinnamon
1/4 teaspoon salt
3 ripe bananas, mashed
1/4 cup honey or maple syrup
2 eggs
1/4 cup melted coconut oil or vegetable oil
1 teaspoon vanilla extract
Instructions
Preheat the oven to 350°F (175°C) and grease a loaf pan.
In a bowl, combine the flaxseed flour, baking powder, baking soda, cinnamon, and salt.
In a separate bowl, mix together the mashed bananas, honey or maple syrup, eggs, melted coconut oil, and vanilla extract.
Add the wet ingredients to the dry ingredients and stir until just combined.
Pour the batter into the prepared loaf pan and smooth the top.
Bake for about 45-50 minutes, or until a toothpick inserted into the centre comes out clean.
Allow the banana bread to cool before slicing and serving.