Zucchini Loaf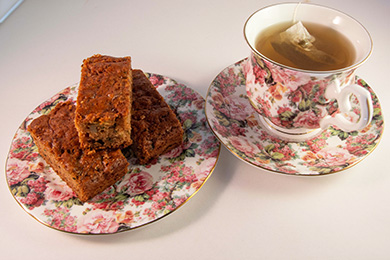 Description
This healthy loaf is moist and rich with warm spices. The use of fresh - almost sweet - Grapeseed Oil adds to its delicious intensity and is a wonderfully sustaining way of using every part of the grape and those abundant zucchinis in season.
Ingredients
1_ cups plain flour
2 tsp baking powder and a pinch of salt
_ tsp cinnamon
1 tsp ground ginger
_ tsp ground cloves
_ cup raw sugar
1 egg
_ cup Stoney Creek Grapeseed Oil
_ cup apple puree
1 cup grated zucchini
_ cup chopped walnuts
Method
Heat oven to 180¼ C. Grease a large loaf pan. Sift flour, baking powder, salt and spices, add sugar. Whisk egg, add apple and oil, stir in zucchini and walnuts. Pour over dry ingredients, mix to combine into a stiff batter. Bake 45-50 mins. Cool 5 mins, remove from pan and cool on wire rack.