Gluten-free Orange Cake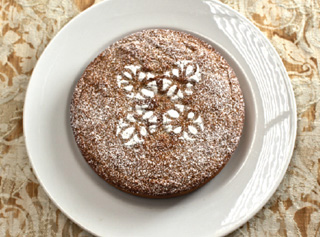 Description
This delicious, moist cake is gluten-free by tradition and will fill your kitchen with the enticing aroma of whole cooked oranges. Organic flax flour adds a healthy twist to this popular recipe.
Ingredients
2 oranges
250g caster sugar
6 eggs
150g almond meal
100g Stoney Creek Organic Flax Flour
1 tsp baking powder
icing sugar for dusting
butter/oil to grease pan
Method
Wash oranges and simmer whole for two hours.
Drain and cool before pureeing whole (this can be done day prior).
Preheat oven to 160oC.
Grease 20cm cake tin and dust with caster sugar.
Beat eggs and sugar, stir in puree, then dry ingredients.
Pour into tin and bake 1 - 1 1/2 hours or until golden brown.
Dust with icing sugar to serve.