Vanilla-Prune Cream of Rice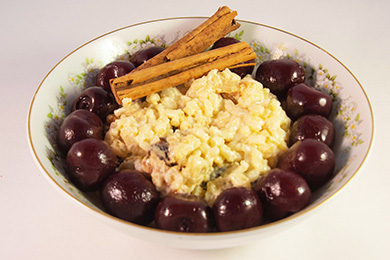 Ingredients
A delicious rice cereal or dessert.
1 Cup Rice
3 1/2 Cups water or milk
1/2 Cup Prunes (Cut into two)
4 Tablespoons Stoney Creek Flaxseed Oil
2 Teaspoons Vanilla extract
Method
Finely grind rice in a blender, or grinder.
Bring the water or milk to the boil in a large pot.
Whisk in the rice and add the prunes.
Cover and simmer for 15 minutes.
Remove from Heat.
Stir in the vanilla and Stoney Creek Flax Oil.
Serve immediately.
*Serve with vanilla yoghurt.