Zucchini Loaf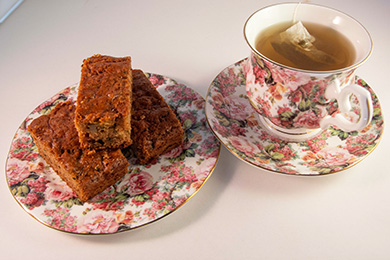 Ingredients
1 1/2 cups Plain Flour
1/2 tsp Baking Soda
2 tsp Baking Powder
3/4 cup Raw Sugar
1/2 tsp Sea Salt
1/2 tsp Cinnamon
tsp Ginger
1/2 tsp Ground Cloves
1 Egg
1/4 cup Stoney Creek Grapeseed Oil
1/4 cup Apple Sauce
cup grated Zucchini
1/4 cup chopped Walnuts
Method
Heat oven to 180

o

C & grease loaf pan.
Sift flour ,soda, baking powder, salt & spices, add sugar.
Whisk egg, add apple and oil, then stir in zucchini & walnuts.
Pour over dry ingredients and mix to combine, making stiff batter.
Bake 45-50 mins.
Cool 5 mins, remove from pan and cool completely on wire rack.