Flaxseed Oil Pesto Recipe
Date Posted:3 November 2023
Enjoy the nutritious and delicious benefits of flaxseed oil in our pesto recipe!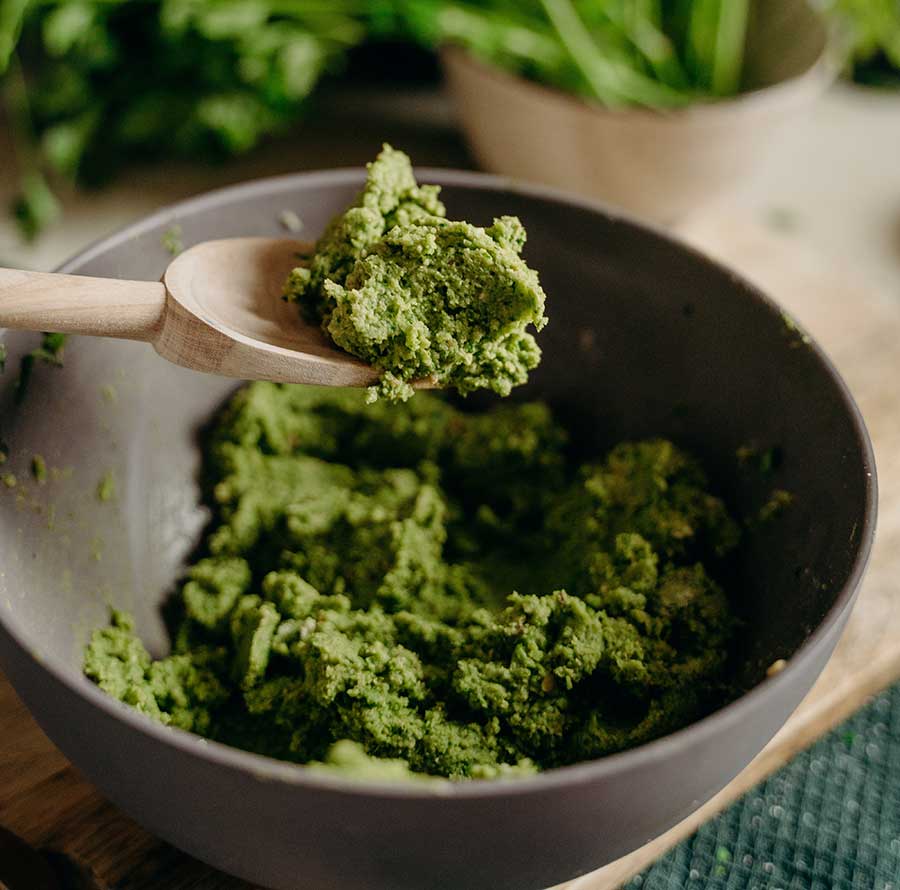 Pesto made with flaxseed oil offers a unique, nutty flavour that complements a variety of dishes and is a great alternative for anyone following a vegetarian or vegan diet.
You can use flaxseed pesto as a sauce for pasta dishes, a spread on sandwiches or wraps, or a flavorful addition to roasted vegetables.
Ingredients:
2 cups fresh basil leaves
1/4 cup pine nuts (or walnuts or almonds)
2 cloves of garlic
1/4 cup grated Parmesan cheese (or nutritional yeast for a vegan option)
1/4 cup flaxseed oil
Salt and pepper to taste
Instructions:
Add the basil leaves, pine nuts, garlic, and Parmesan cheese (or nutritional yeast) to a food processor or blender.
Pulse the ingredients until they are roughly chopped and well combined.
While the food processor is running, slowly drizzle in the flaxseed oil. Continue blending until the mixture reaches a smooth and creamy consistency. If needed, you can add more oil to achieve the desired consistency.
Taste the pesto and season with salt and pepper according to your preference.