Tzatziki with Flaxseed Oil Recipe
Date Posted:3 November 2023
Enjoy our creamy and flavorful goodness of Flaxseed Oil Tzatziki. Flaxseed oil adds a nutritional boost and nutty flavour.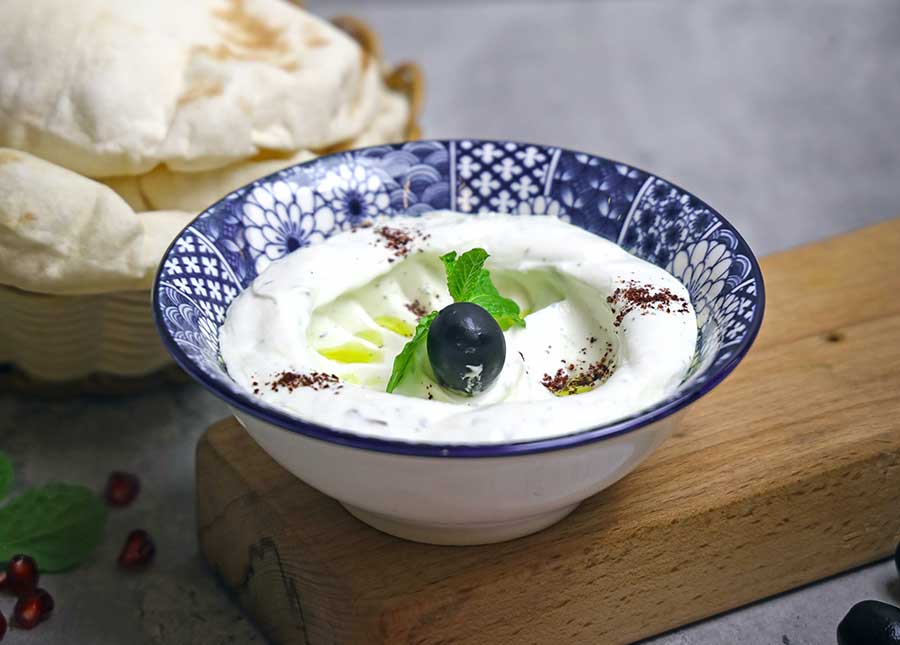 It makes a delicious accompaniment to grilled meats, falafel, pita bread, or as a refreshing dip for fresh vegetables.
Ingredients:
1 medium cucumber, grated and excess moisture squeezed out
1 cup plain Greek yoghurt
2 cloves garlic, minced
1 tablespoon fresh lemon juice
1 tablespoon chopped fresh or dried
1 tablespoon flaxseed oil
Salt and pepper to taste
Instructions:
Grate the cucumber using a box grater or food processor. Place the grated cucumber in a clean kitchen towel or cheesecloth and squeeze out the excess moisture. This step is important to prevent the sauce from becoming too watery.
Combine the grated cucumber, Greek yoghurt, minced garlic, lemon juice, chopped dill, and flaxseed oil in a mixing bowl. Mix well to ensure all ingredients are evenly incorporated.
Season the tzatziki sauce with salt and pepper to taste. Adjust the flavours according to your preference, adding more lemon juice or dill if desired.
Transfer the sauce to a serving bowl and refrigerate for at least 30 minutes to allow the flavours to meld together. Serve the flaxseed tzatziki sauce chilled.