Zhug Yarok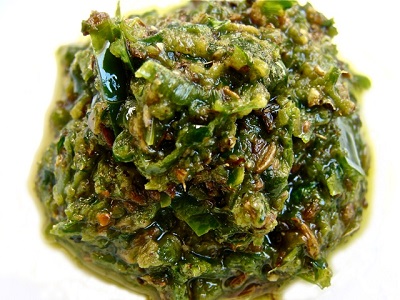 Ingredients
5 sliced green chillies (4 if using processor)
5 tablespoons finely chopped coriander
1/2 teaspoon black peppercorns
2 1/2 teaspoons caraway seeds
10 small cardamom pods
2 garlic cloves
5 tablespoons Stoney Creek Organic Flaxseed Oil
Salt to taste
Method
Traditionally, each ingredient is stone ground or ground using a pestle and mortar and then blended together with oil.
Alternatively, place all ingredients in a food processor and blitz.
Serve as a spicy condiment with grilled or poached meat, fish or tofu, grilled vegetables or stir into natural yoghurt for a tasty dip.
Also try with soup, bean dishes or pasta.
Keep remainder in fridge in closed container.