Broad Bean Salad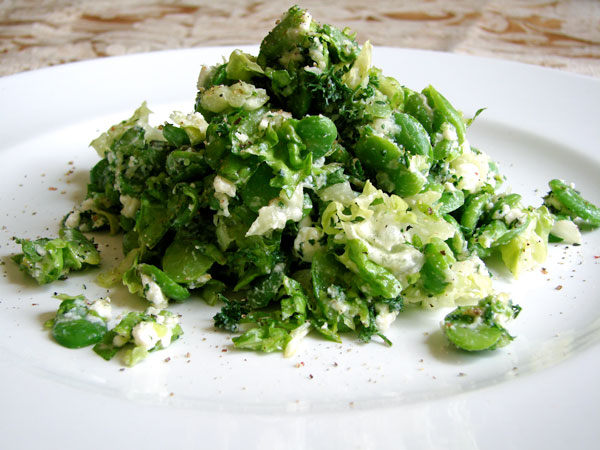 Ingredients
1 kg fresh, small to medium broad beans in shells
100g feta or white sheep's milk cheese (this recipe is just as tempting as a vegan meal, without dairy)
1 small handful finely chopped lettuce leaves
1 clove garlic (crushed)
1 tablespoon extra virgin olive oil
1 tablespoon Stoney Creek Organic Flaxseed Oil
Preserved lemon (crushed) or some grated lemon zest to taste
Cracked black pepper to taste
Finely chopped parsley
Method
Shell beans and simmer in just enough water to cover until tender (one minute).
Drain and cool.
When the beans are cool enough to touch, peel and discard the skins.
Drizzle with oil and mix the feta through the soft green beans.
Add the rest of the ingredients and toss through.