Where does Flaxseed (Linseed) grow in Australia
Date Posted:17 March 2023
Flaxseed, also known as Linseed, grows best where the rainfall is from 450 to 750mm per year.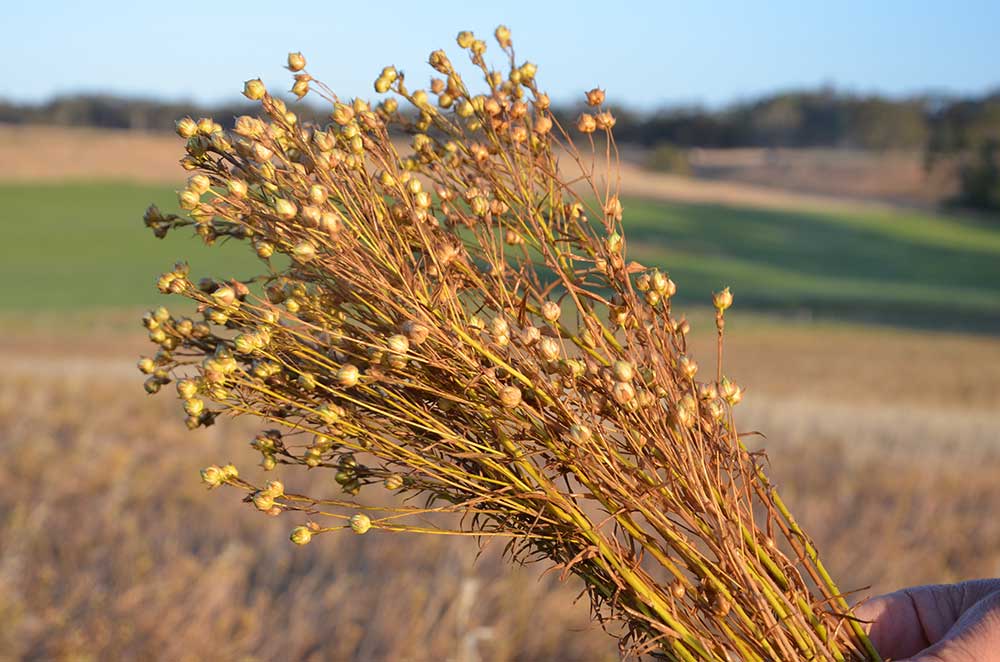 The ideal temperature range for flaxseed growth is between 10 and 25 degrees Celsius.
Flaxseed is typically sown in autumn to early spring and harvested in late spring or early summer, depending on the region and climate.
The average yield is about 1.25 tonnes per hectare.
The crop is usually grown for its seeds, which are used for a variety of purposes, including food products, nutritional supplements, and industrial applications.
The main production regions within Australia include the Western Districts in Victoria, Central and Northern New South Wales and the Limestone Coast in South Australia.
Flaxseed is grown mainly in high rainfall districts of South-West Victoria and South East South Australia . It is also grown in other districts, as an opportunistic crop, as seasonal conditions are suitable.
These areas include lower rainfall districts of Victoria, NSW and Queensland.
Tasmania and the Great Southern areas of Western Australia also produce small quantities.